Built-in Messages application
The Apple Messages app is built into iOS, which means that iPhone and iPad users aren't required to download and install an app in order to use Apple Business Chat.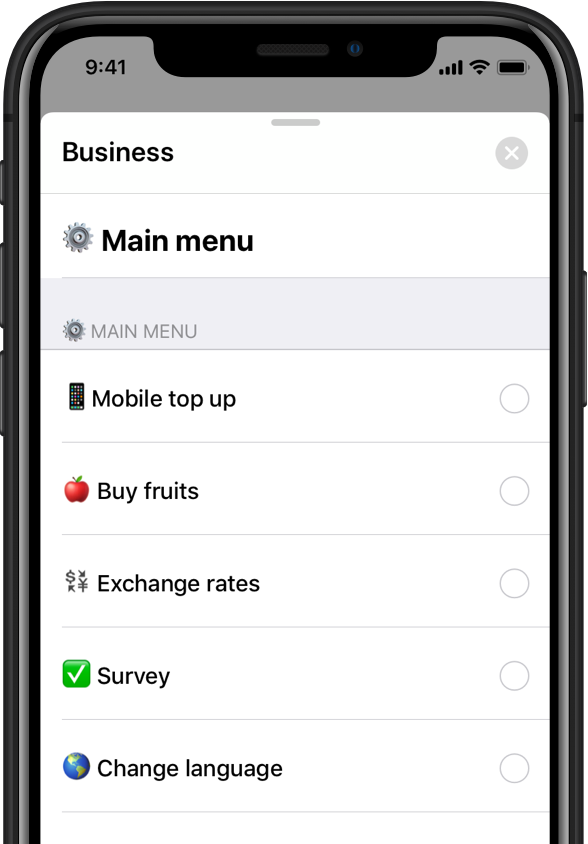 Easy payments with Apple Pay
Users can pay for your goods and services directly from Apple Business Chat, without having to go to external sites, enter card data, etc.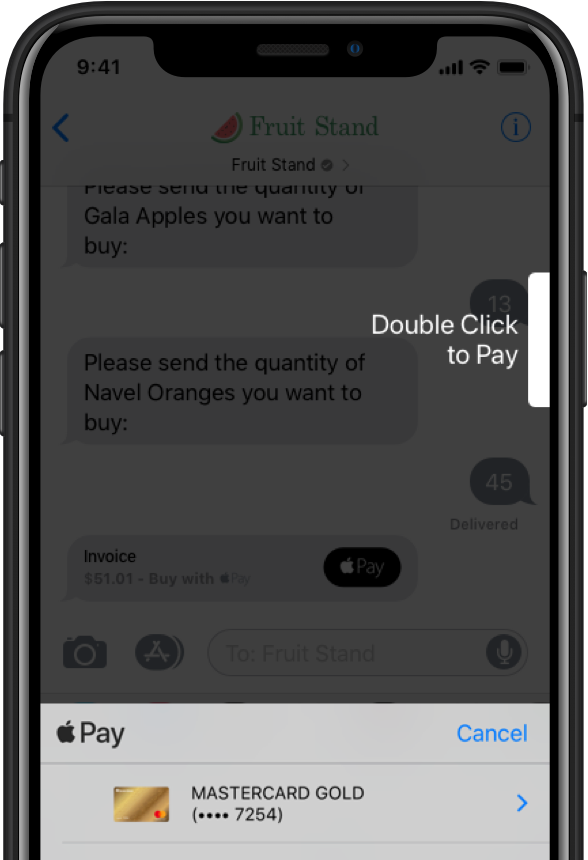 Quick online support
Using Corezoid-based Bot Platform and Sender Communication Engine you can instantly connect customers from Apple Business Chat with your live agents.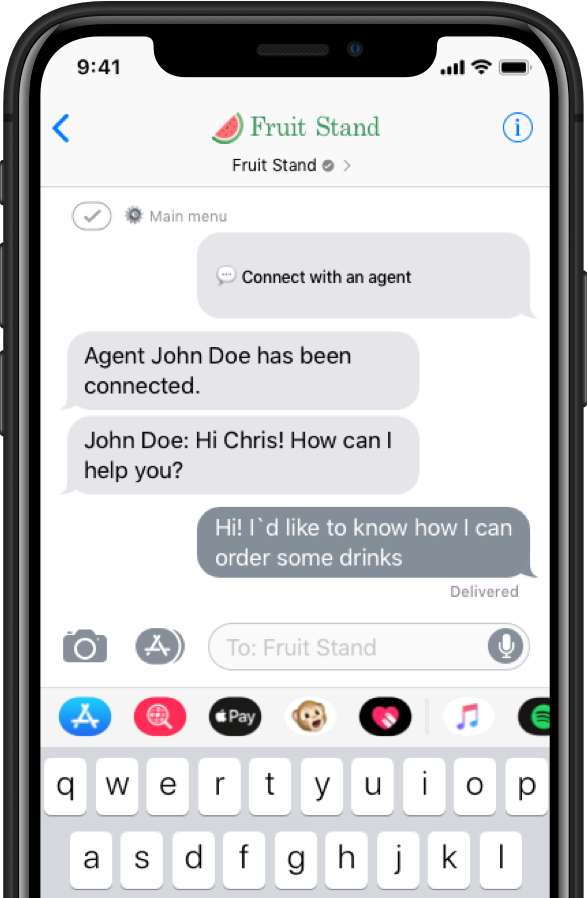 Rich images and videos
Increase customer engagement in communication with your company with pictures and videos.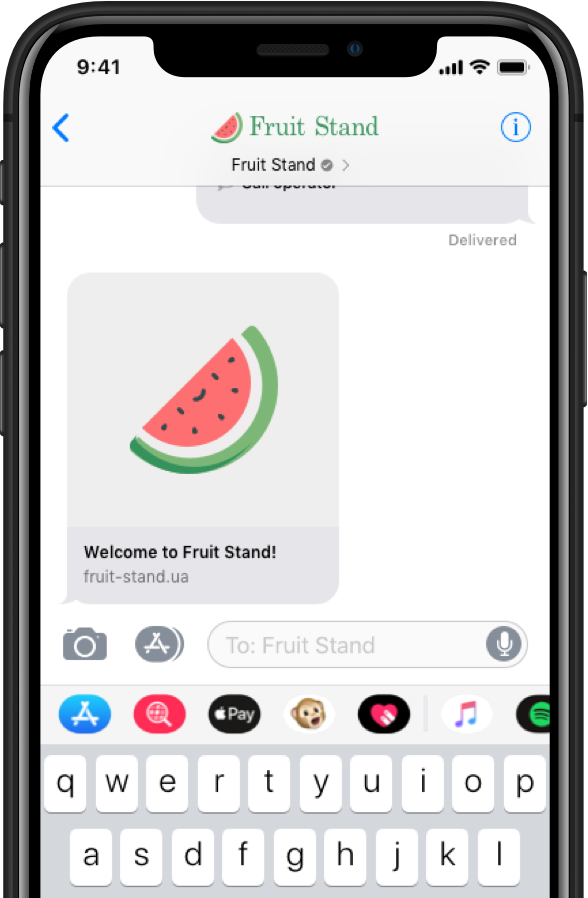 Schedule appointments
The built-in Apple Business Chat date and time picker function allows you to provide your customers with a convenient tool for noting a meeting, appointment or event.
App extension call
In addition to the above great functions, you can always call any function from your iOS application to expand the abilities of Apple Business Chat